Bus BRRR is definitely for the true camping enthusiast and a great use of a VW Bus! Temperatures can and have dipped below zero at night. This doesn't stop us VW Bus diehards from coming out. This one night camp out is held on the last Saturday in February. The toboggans are also available each year at beautiful Pokagon State Park in Angola, Indiana. Each site includes an electric hook-up so you can keep warm with an electric heater. We also have a very large bonfire going all Saturday and Sunday morning.
Once again this year, our Bus BRR Staff will be cooking up a big pot of Irish Stew. So, Leave those crock pots at home and hit some stew for a good cause! Your $20.00 per bus donation will include the stew, corn bread, hot cider and help pay the park for firewood for the bonfire. Proceeds from the event are donated to our favorite charity, the Phoenix Society for Burn Survivors.
It is always nice to come back from the Toboggan Runs and warm up next to the giant Bonfire after spending some time on the 35-40mph (faster than a Splittie) dual refrigerated 1,780 ft. toboggan runs. There is also a lot nice cross country ski trails to enjoy as well, so bring your skis if you have them. Always lots of great Volks, music, conversation, hot stew, hot cider and fun! All while supporting The Phoenix Society for Burn Survivors. This may be your year to win the "Kozy as a Baked Potato" Award for the warmest looking bus!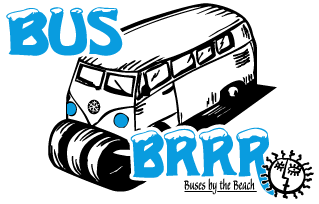 What you can expect at Bus BRRR:
Hot all-you-can-eat Irish Stew

Hot Cider

See old friends and make new ones!

Dual Refrigerated Toboggan Runs

Cross Country ski trails

Cool temperatures and a Roaring Bonfire

The famous Potawatomi Inn brunch Sunday morning

Clean, heated restrooms very near campsite (Campground #3)

Each site includes electric hook-ups
Some Costs Involved:
Park Entrance Fee: $7.00 Resident and $9.00 Nonresident

Camping Fee (Includes Electric Hookup and Warm Bathrooms/Showers!): $23.00 per night

Beef and Veggie Stew, Hot Cider and Firewood: $20.00 per Bus
You may want to bring some extra money for:
BBtB Merchandise
Toboggan Rentals
The Sunday Brunch at the Potawatomi Inn (if you are so-inclined)
Some helpful tips:
Be sure to bring warm clothing for day and night. A 1200 watt heater (ceramic is best!) for the cold nights. Some of our attendees have fashioned or purchased Mylar or something similar for insulating the pop top canvas. This definitely helps to keep the heat in. We have camped at every Bus BRRR and have been warm in the bus with an electric heater down to -5 below. You may consider bringing some snow pants or suit if you plan on using the toboggan run. The park is really beautiful under a light snowfall with buses parked here and there. Alcohol is permitted at the park at this time of year, but obnoxious drunks are not. Due to the Emerald Ash Borer please leave your firewood at home. We'll have plenty to keep the fire roaring.
If you have any questions about Bus BRRR please email Steve Miles at: dirtyhippie1973@gmail.com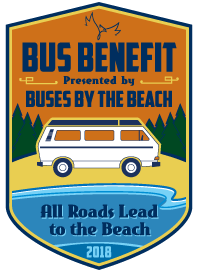 September 28-30
Bus Boo!!!
presented by: Buses by the Beach
Details to come.